The purpose of the International Education course offerings is to encourage the development of intercultural and international understanding. The course offerings offer travel study classes throughout the world. Our course offerings encourage students to participate in summer sessions to appreciate global issues through the lens of another culture or language and to develop a deeper understanding of the world around them, their country, and themselves.
Summer 2024
Click to watch a recording of the info session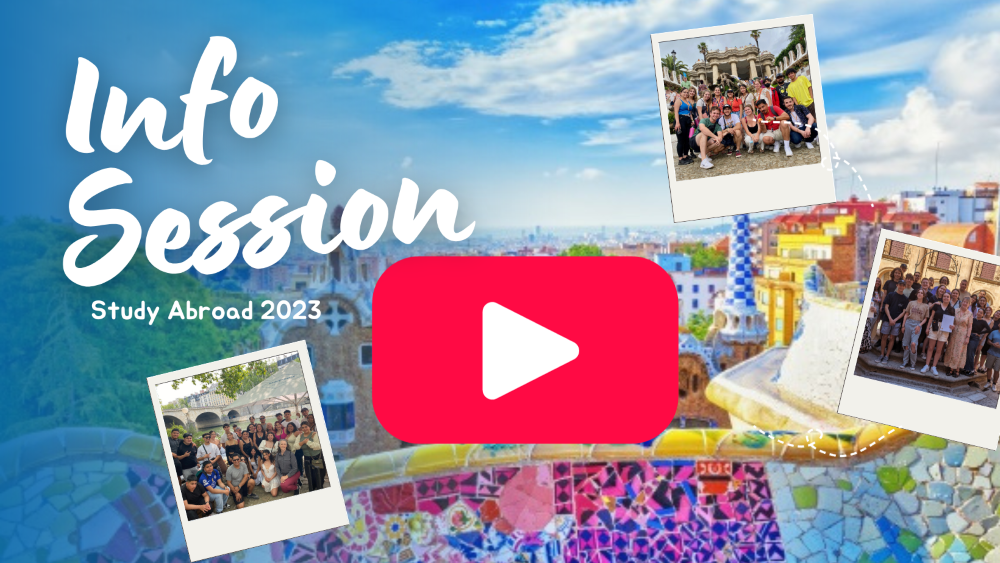 ---
Spanish in Salamanca, Spain
June 27 to July 20, 2024
The program begins in Madrid, where you will spend a day touring the city and visit the world famous Prado Museum and Royal Palace. After two nights, take a private motorcoach to Salamanca, where you will meet your host family and settle into this laidback university town. Spanish classes are carried out every morning from 9:00am-1:00pm, leaving you with plenty of time to explore.
MORE INFO & REGISTRATION
---
Business in Barcelona
July 6th to July 20, 2024
The historic city of Barcelona will be our classroom as we explore how business is conducted in this stunning European region. Discover the ways tradition and innovation combine to shape the changing business landscape, from historic wineries to start-up entrepreneurs, Camp Nou Stadium and La Boquiera Market. You'll also see Barcelona's most beautiful sites including the Sagrada Familia and Montserrat Monastery.
MORE INFO & REGISTRATION
---
Math in Greece
July 23 to August 1st, 2024
Begin in Athens, where you will visit the historic Acropolis and National Archeological Museum of Athens. After two nights in Athens, board a ship for your three-night Aegean sea cruise.
This cruise stops in the beautiful islands of Mykonos, Kusadasi, Patmos, Crete and Santorini and includes all meals and includes the shore excursion visit to Santorini. When you're finished at sea, return to Athens for an additional three-night stay. During this portion of the program we will visit the Temple of Olympian Zeus and Olympic Stadium
---
Important Links
Interest Form