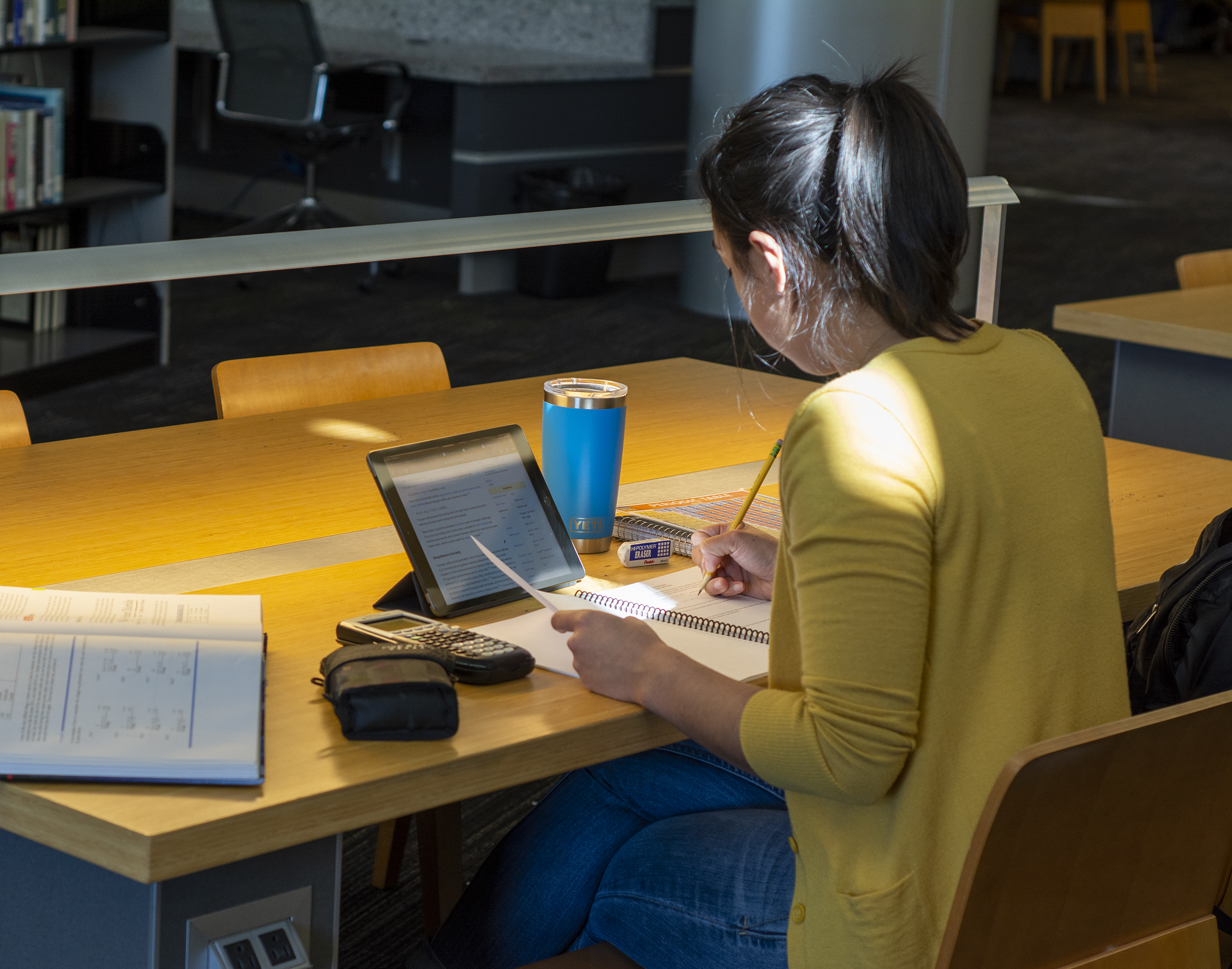 If you appreciate the power of language to inform, describe, persuade, and entertain, studying English is an opportunity to deepen understanding – and even harness that power yourself. In the process, English students develop valuable skills for the workplace and study in any field.
Did You Know?
7 in 10 employers value job applicants with strong writing skills.
The visiting faculty at NVC's Napa Valley Writers' Conference has included Pulitzer Prize and National Book Award winners, U.S. Poets Laureate and a winner of the Nobel Prize for Poetry.
NVC's Writing Success Center offers free one-on-one tutoring sessions, with the goal of helping students become more confident and competent writers.
Contact Us
Program Coordinator, Professor
Karen Larsen
---
Administrative Assistant


Gina Stofan

(707) 256-7726

Office - 1031V
Program Highlights
In today's world of increased written communications on and offline, competent writing skills are more important than ever in our personal and professional lives. NVC's English program develops fundamental skills in reading, writing, and research. Coursework serves students across academic disciplines by laying a foundation for critical thinking, textual analysis, argumentation and creative expression. Students develop the confidence to break down complex arguments and texts and also build nuanced, comprehensive responses. They learn to proofread, edit, and refine written pieces in order to create clear, concise and effective communication.
The AA-T degree in English prepares graduates for advanced composition and literary study at four-year universities, yet the skills it reinforces—analysis and interpretation, interpersonal communication, in-depth researching, understanding contexts, synthesizing information, building arguments and propositions--will also prepare any student for a range of career paths.
Occupations
Studying English prepares you for a broad, diverse range of professional fields, including education, law, journalism, publishing, medicine, entertainment and fine arts. Indeed, every career or discipline depends on those who can effectively communicate, so no matter what your area of interest, English courses can make you a more effective and well-rounded job candidate.
Educators
Journalists
Lawyers
Technical writers
Digital content strategists
Explore more:

CareerOneStop – BLS.gov guide to local wage averages & job growth
After NVC
There are abundant opportunities to pursue English undergraduate degrees in the CSU and UC systems. Specialty programs offered through the CSU include Language and Linguistics, Literature, Creative Writing, Secondary Teaching Preparation, and Teaching English as a Second Language. To form the plan that's best for you, consult with department faculty, and seek guidance from NVC Counseling and the Transfer Center.