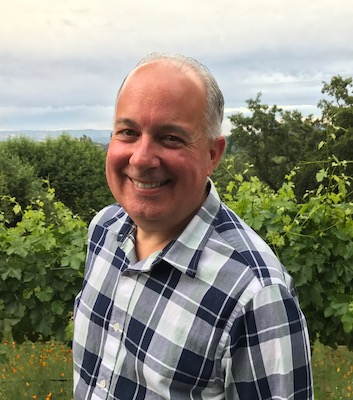 Gregory Miraglia
(He/Him/His)
Instructor
LGBT Education and Department of Criminal Justice Education and Training
707-265-7710
1004
Tuesday and Thursday by appointment.
Degrees
Masters in Education
Bachelor's Degree in Business
California P.O.S.T. Master Instructor
Bio
Greg Miraglia is an LGBT activist, college professor of LGBT studies and criminal justice, author, radio host and producer, and professional speaker. He has a Master's Degree in Education, a Bachelor's Degree in Business, and is a graduate of the California Commission On Peace Officer Standards and Training Master Instructor Development Program.
Mr. Miraglia is a Dean Emeritus at Napa Valley College and currently serves as the program coordinator for Criminal Justice Education and Training and LGBT Studies. He is also a part time member of the faculty at City College of San Francisco and Santa Rosa Junior College. Mr. Miraglia teaches six different LGBT studies courses and a number of criminal justice classes including introduction to administration of justice, community policing, 21st century policing, criminal law, and criminal procedures.
Mr. Miraglia serves as a member of the Board of Directors for the Matthew Shepard Foundation and is also a radio program host and producer on Outbeat Radio, a weekly LGBT program on KRCB Radio. He is also an Ambassador for the National Law Enforcement Memorial Fund and Museum in Washington DC.
Additional roles
Program Coordinator for LGBT Education and the Department of Criminal Justice Education
Honors and Awards
Lifetime Achievement Award, Napa Valley CJTC, 2016
Henry Dumas Award, New England Gay Officers Action League, 2016
Dr. John W. Rice Diversity Award, California Community College Chancellor's Office, 2013
Adult Mentor Of The Year, Positive Images, 2007, 2008
Essential Piece Award, Matthew Shepard Foundation, 2007
Badges
Safe space
POCR