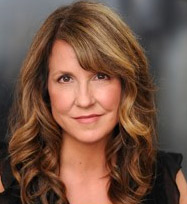 Jennifer King
(She/Her)
Professor of Theater Arts
Theater Arts and Film Studies
Degrees
Film Studies,
Theater Arts (Acting),
Theater Arts (Technical Theater),
Musical Theater
Bio
Jennifer King is an award-winning theater maker based in the San Francisco Bay Area. US and European acting, directing and teaching credits include work for Prague Shakespeare Company, California Shakespeare Theater, Dallas Theater Center, Aurora Theatre Company, Capital Stage, Shakespeare Napa Valley, Lucky Penny Productions, Berkeley Playhouse, Sonoma County Repertory Theater, Cinnabar Theater, Symmetry Theater, the Dallas Institute of Humanities and Culture, Napa Valley College, Kingston University (London), Sonoma State University and University of California Davis, among others. Her 2018 production of Dry Powder at the Aurora Theater company was recently awarded a Bay Area Theatre Critics Circle Award for Best Production (East Bay).
An arts leader, she has held senior level positions at Sonoma County Repertory Theater (Artistic/Executive Director), California Shakespeare Theater (Director of Artistic Learning), and Dallas Theater Center (Director of Education and Community Outreach). She is the Founder and Artistic Director of Shakespeare Napa Valley, an auxiliary program of Napa Valley College, where she has directed As You Like it, Pericles, How Shakespeare Won the West, Much Ado About Nothing, Twelfth Night, The Taming of the Shrew and The Comedy of Errors.
She has directed over 20 productions at Napa Valley College including The Peoples Temple, Sweeney Todd, Lydia, To Kill a Mockingbird, The Laramie Project, The Laramie Project Ten Years Later, The Three Musketeers, Treasure Island, Dead Man Walking, Our Country's Good, Picasso at the Lapin Agile and All in the Timing.
As an actor, favorite roles include Emily Dickinson (The Belle of Amherst) Haley (Bad Dates), Catharine (Rapture, Blister, Burn) Blanche (A Streetcar Named Desire), Nora (A Doll's House), and, Emma (Betrayal), among many others. She was awarded an Arty Award for Best Actor in a Solo Performance 2018 for her performance in Bad Dates.
In addition to her theater projects, Jennifer is a sought after executive performance coach and voice over artist, for commercials and documentaries and can be heard in the Reduced Shakespeare Company production of The History of Comedy (abridged). She is also the co-editor of Reflections of Diversity, a scene book for actors.
Badge
Safe space
Awards
McPhearson Award for Teaching Excellence
Additional information
I am also a professional theater director and executive performance coach.