NVC Storm Cloud Wi-Fi Expansion Project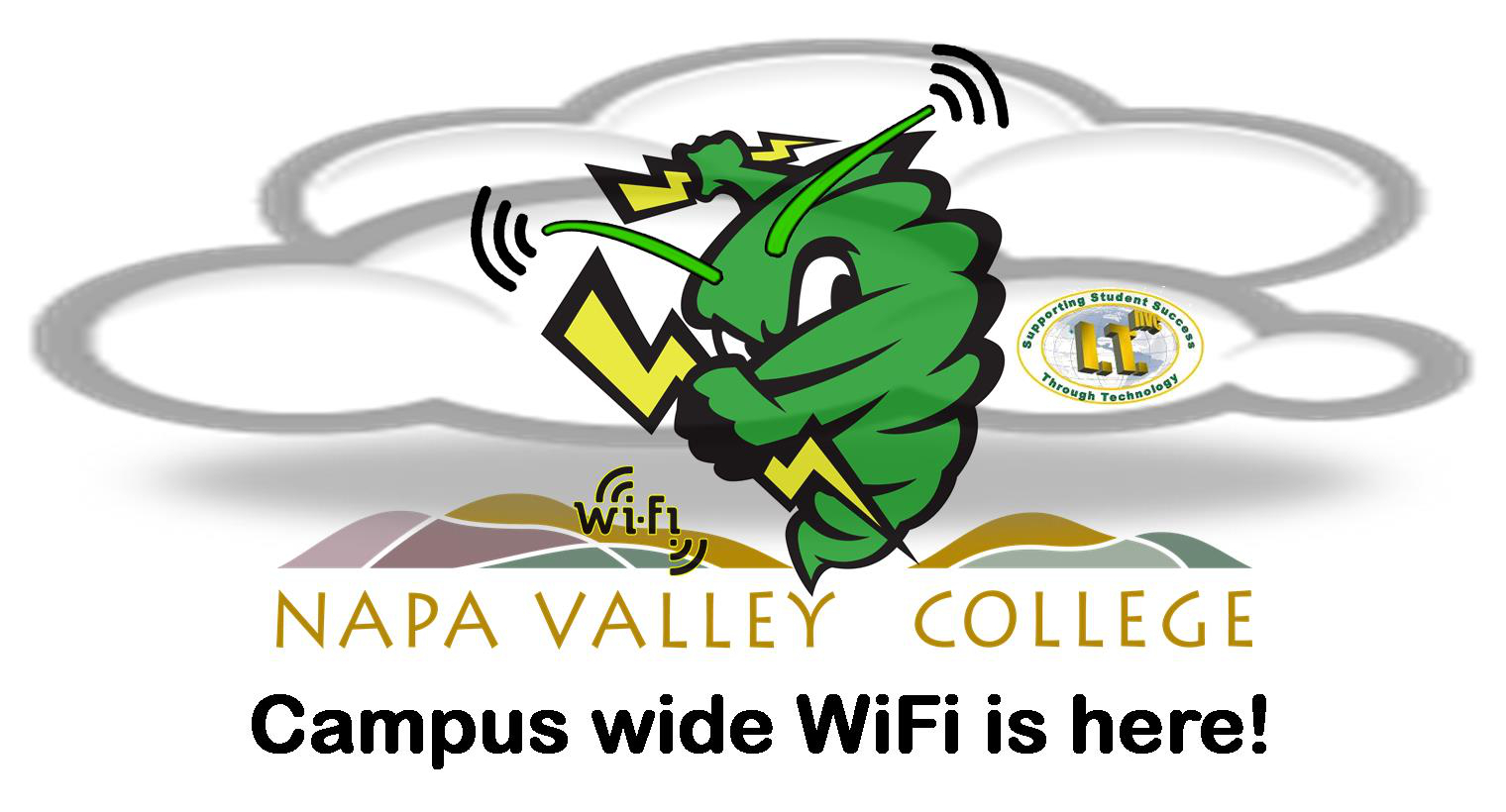 Thanks to a great deal of support and involvement from our students, NVC has initiated an ambitious wireless network expansion project across the campus. Based on feedback from students, faculty and staff, and led by NVC's Institutional Technology (IT) Department, the expansion project is part of a multi-phase technology effort to launch the college fully into the 21st century digital age.
NVC has had Wi-Fi service available on the main campus and at UVC since the early part of this century, predating the introduction of personal devices such as smart phones and tablets by several years. However, over the last five years, the number of wireless enabled devices at NVC including laptops, tablets, phones, and other equipment has grown dramatically. Additionally, along with advances in technology, new and multiple learning modalities are emerging. In order to accommodate new these new modalities and promote learner success, the traditional classroom is changing into a high-tech learning environment that heavily utilizes wireless technology to advance learning, independent of time and location. As such, the new Wi-Fi expansion provides the campus with more wireless connectivity and bandwidth to meet these growing and emerging needs.
In order to meet the needs of our students first and ensure their success, the initial phases of the project concentrated on academic spaces as well as areas where students gather and collaborate. Work on NVC's high speed network backbone infrastructure provides the primary access. Thanks to these efforts, most areas of campus already have expanded Wi-Fi coverage. Further work to add additional bandwidth as well as cover additional spaces, select outdoor areas, and 'dead spots' are slated to continue through ongoing improvement efforts. If you have questions, please contact IT at x7550.