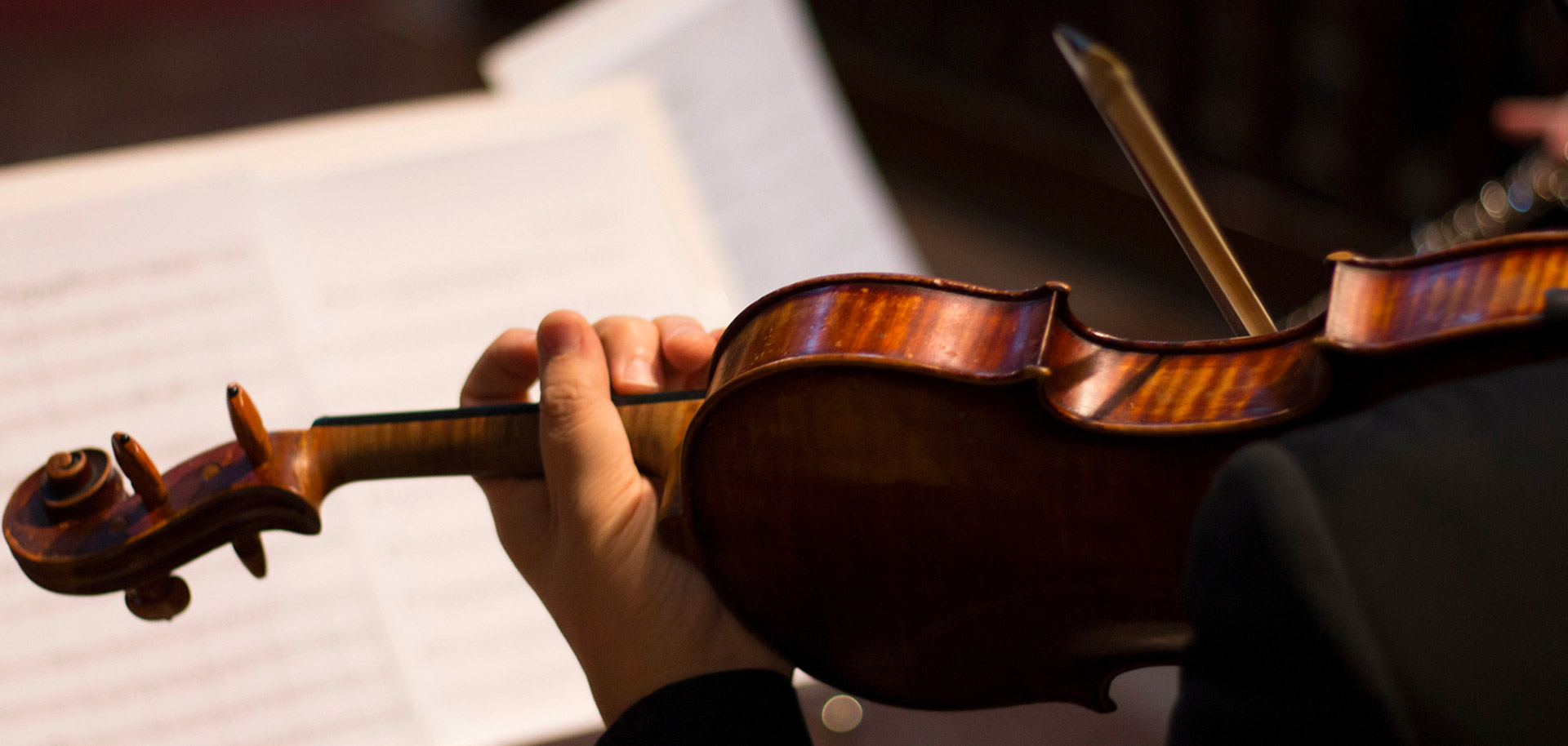 Culturally universal, music is one of the most important forms of communication we have, often eliciting emotions beyond words. But however deeply people experience music, many believe themselves unable to produce or express it. Studying Music is an opportunity to dispel that belief while building skills, knowledge, discipline, and appreciation.
Did You Know?
Demand for music therapists in California is set to grow 21% by 2028.
There are 1,350 music-related startups listed in CrunchBase's database of technology firms.
More Americans – some 21 million – play the piano than any other instrument.
Program Highlights
NVC's music program serves students ranging from lifelong learners to conservatory-bound students to dual-enrolled high school performers. Classes are held in the Performing Arts Center, which features a recital hall, choral and orchestral rehearsal spaces, practice rooms, coaching spaces and a piano lab. Coursework includes fundamental theory and music history, as well as performance and technique classes.
Students may pursue an AA-T degree in Music, designed specifically for transfer to the CSU system, with a focus on lower-level core curriculum such as music theory and musicianship. The courses in the AA-T duplicate the first two years of music study at 4-year institutions.
AA degrees with emphases in instrumental or vocal music or musical theater are designed to support students pursuing vocations in entertainment and the performing arts; each of these degrees provides a foundation in music fundamentals, theory and history.
All music majors receive individual instruction in their area of emphasis. Students should meet with the Coordinator of Music as soon as possible to plan their best path of music study and with a counselor to determine the appropriate pattern of general education courses based on the student's individual goals.
Occupations
While some musicians make a full-time living performing music, many others combine performing and non-performing roles to create fulfilling careers. The Bay Area is home to many musical organizations, from orchestras to recording labels, that employ musically-trained individuals. The collaborative, communication, and creative thinking skills Music graduates develop are in demand from wide range of employers.
Performing artists: Session musicians, on-stage and pit musicians
Teaching: Music teachers, music therapists
Composing: Songwriters, video game music composers
Music technology: Recording and live sound engineers, audio and video technicians, stagehands
Managers: Artist managers, tour manager, music publicists, audio archivists
Explore more:
After NVC
Sonoma State University offers five different music major emphases at the undergraduate level, including Music Education, Jazz Studies, and Composition, with performance opportunities at the Green Music Center. To explore this and other options, visit the Transfer Center, then work with NVC Counseling and the Music Coordinator to plan your musical path.