LGBT Safe Space Training Program
An essential component of any Safe Space Program is training. The Napa Valley College LGBT Education Program offers Safe Space training for high school, college and university faculty and staff. Our online training course is available to anyone with Internet access and offered in the fall, spring and summer semester.
We also offer an 8-hour train the trainer course that prepares participants to provide basic Safe Space training. The course is presented only in a face-to-face format and typically offered once a year on the Napa Valley College campus.
Online Safe Space Basic Training
This self-paced individual course will prepare you with the basic information required to create a safe, welcoming and inclusive space for LGBTQ+ students and staff.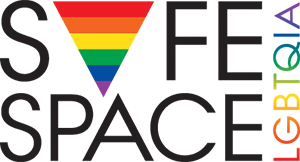 The course is presented on the Canvas platform and includes four modules designed to address the following four learning outcomes.
Explain the difference between sexual orientation and gender identity.

Define terminology used to describe sexual orientation and gender identity.

Identify ways to create an inclusive classroom and campus space for LGBTQ students.

Identify key moments in the LGBTQ civil rights movement.
Most people can complete this training in three to four hours, but you can spend as much time exploring the optional resources provided as you wish. At the end of the course, you will take a quiz that will make you eligible for a Safe Space Training Certificate.
Participants who pass the final course quiz will receive a certificate via email that can be printed in hard copy.
Enroll In The Safe Space Training
---
Safe Space Train The Trainer Course
The Safe Space Train the Trainer course prepares participants to provide Safe Space basic training on a high school, college or university campus. Participants will learn how to use a variety of learning activities designed to meet the outcomes of the Safe Space Basic Training described above.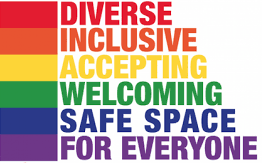 This course is interactive and requires participation throughout the day. Participants will receive a set of course outlines, lesson plans, and learning activities. The course includes instruction on how to establish a Safe Space Program on campus.