Napa Valley College Announces Winners of the 17th Annual Youth Business Plan Competition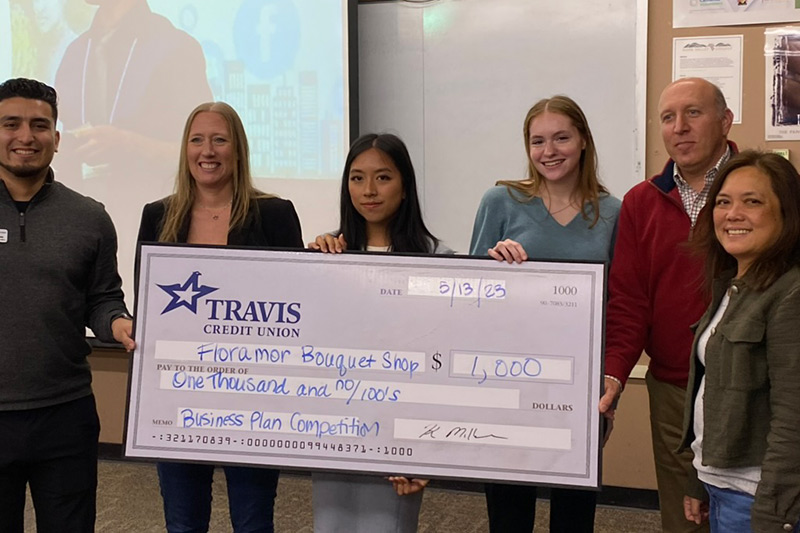 Napa Valley College (NVC) is pleased to announce the winners of the 17th Annual Youth Business Plan Competition, sponsored by Travis Credit Union. This highly anticipated competition provides high school and college students with the opportunity to showcase their entrepreneurial skills and business acumen.
Kristen Aguado and Natalie Vega Sotelo, students from American Canyon High School, emerged as the winners in the high school category, earning a grand prize of $1,000 for their outstanding business plan under the name "Floramor Bouquet Shop." Their innovative approach and dedication to their venture impressed the judges.
In the college category, Keith Cullison claimed victory with his exceptional business plan for "Napa Proper Transportation." As the college division winner, Keith demonstrated remarkable vision and strategic thinking, earning recognition and admiration from the judges.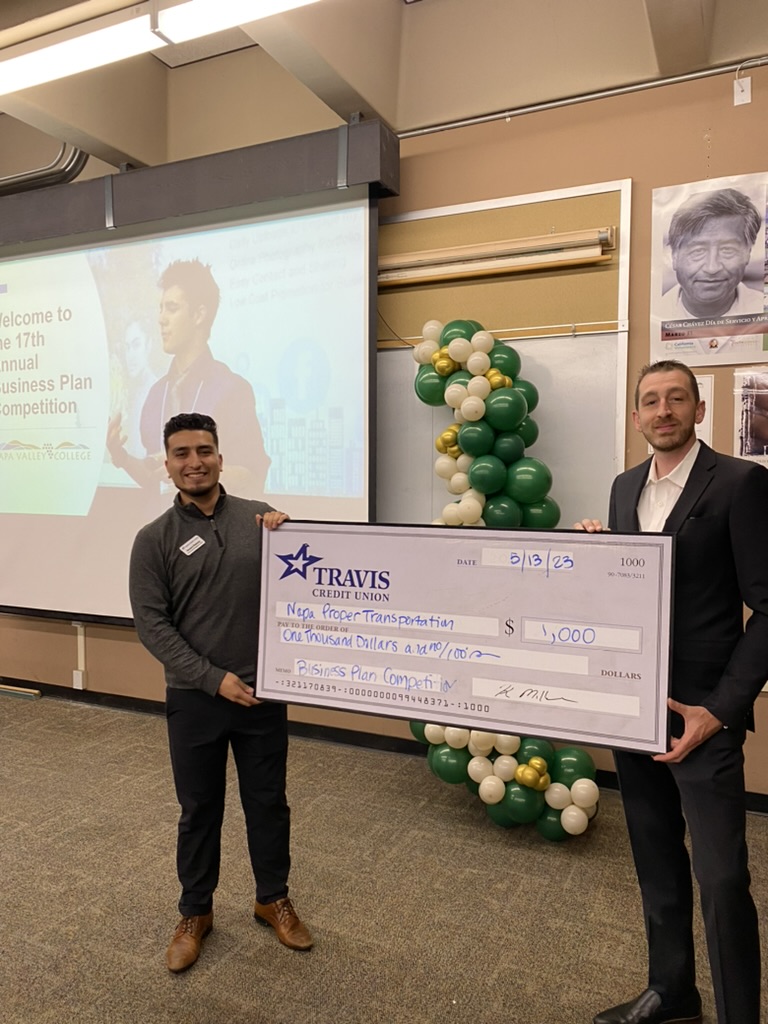 The Youth Business Plan Competition is held every spring. It is open to all high school students in Napa County as well as Napa Valley College students. Over 150 aspiring entrepreneurs, ranging in age from 16 to 59, participated in this year's competition. The top 10 teams from both high schools and college faced off in a rigorous business plan presentation and competition that was held on Saturday, May 13. A total of $5,000 was awarded to the top teams.
Dr. Douglas C. Marriott, NVC Senior Dean of Career Education & Workforce Development, expressed his delight at the success of the Youth Business Plan Competition, saying, "This competition showcases the immense talent and creativity of our students. It provides a platform for them to apply their classroom knowledge in a real-world setting, fostering their entrepreneurial spirit and preparing them for the dynamic business landscape. We are incredibly grateful to Travis Credit Union for their generous sponsorship and longstanding partnership in supporting the development of our students and the community at large. We are also grateful for our partners at Napa Valley Unified School District and the Napa County of Education. Last but not least, our GREAT Business and Entrepreneurship Professor, Claudette Shatto for her leadership and advocacy of this special program!"
About Travis Credit Union
Travis Credit Union (TCU) has been an integral part of the community since 1951. Through their commitment to their Awesome Cause, they provide free financial resources and education to support local businesses, communities, and neighbors across the 12 Northern California counties they serve. Forbes recognized TCU as one of the best credit unions in the state, and they received the esteemed national Desjardin award for their outstanding youth education programs. The credit union is dedicated to expanding their Awesome Cause and fostering the vital connection between financial education and local economic growth.
About Napa Valley College
Napa Valley College prepares students for evolving roles in a diverse, dynamic, and interdependent world. The college is an accredited open-access, degree- and certificate-granting institution that is committed to student achievement through high-quality programs and services that are continuously evaluated and improved. The college serves students and the community in the following areas: transfer courses, career-technical education and training, basic skills, and self-supporting contract education and community education classes.
CONTACT: Claudette Shatto, Napa Valley College (707) 339-8810 cshatto@napavalley.edu