Napa Valley College names Guerrero assistant superintendent/VP of Student Affairs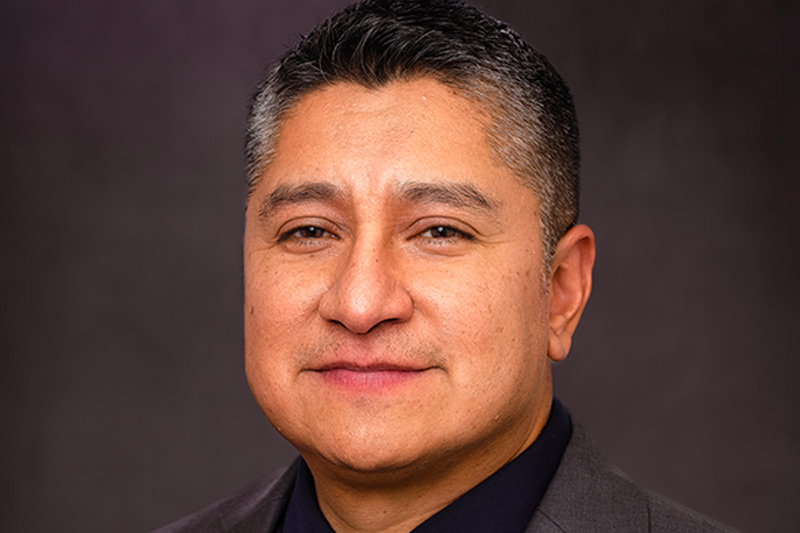 Dr. Alejandro Guerrero has been named Napa Valley College assistant superintendent/vice president of Student Affairs, Superintendent/President Dr. Torence Powell announced today. Guerrero has been serving in an interim capacity in the role since July 2022. He was selected following a competitive recruitment process.
"Dr. Guerrero brings years of experience to this role and has consistently demonstrated his passion for helping students to succeed," Powell said. "His personal interaction with students, especially those who are underrepresented or first-generation college students, has been instrumental in helping hundreds of our graduates move on to four-year colleges and return to Napa to help lead and strengthen our community. I am glad to have him share his knowledge and passion across the breadth of Student Affairs' programs."
The Student Affairs department at NVC includes the functions and resources that help a student through their time at the college, from admission and records to financial aid, welcome center, counseling, academic support programs, testing and tutoring, career and transfer services, and more. Guerrero will oversee approximately 107 permanent and temporary staff in the department.
"I am honored to have been selected for this important and critical role at Napa Valley College," Guerrero said. "My vision for Student Affairs is that we create unconditional belonging, meaningful engagement, and empowerment for all students. I am eager to get started and I look forward to working closely with an amazing team of dedicated professionals who are focused on student success."
Dr. Guerrero has been with NVC since 2006. He started as a counselor in Extended Opportunity Program and Services, a support program for first-generation college students; became a professor and counselor in first the Puente Project then the Human Services and Addiction Studies Program; and was named interim senior dean of Counseling and Student Success in July 2021 before taking on the interim vice president position.
He earned his doctorate in Educational Leadership, with an emphasis in Social Justice, from San Francisco State University; his master's degree in social work from CSU Sacramento; and his bachelor's degree in Cultural Anthropology from UC Davis.
For more information, contact: Elizabeth Emmett, Elizabeth.emmett@napavalley.edu