Nominations for McPherson Distinguished Teaching Awards Due March 25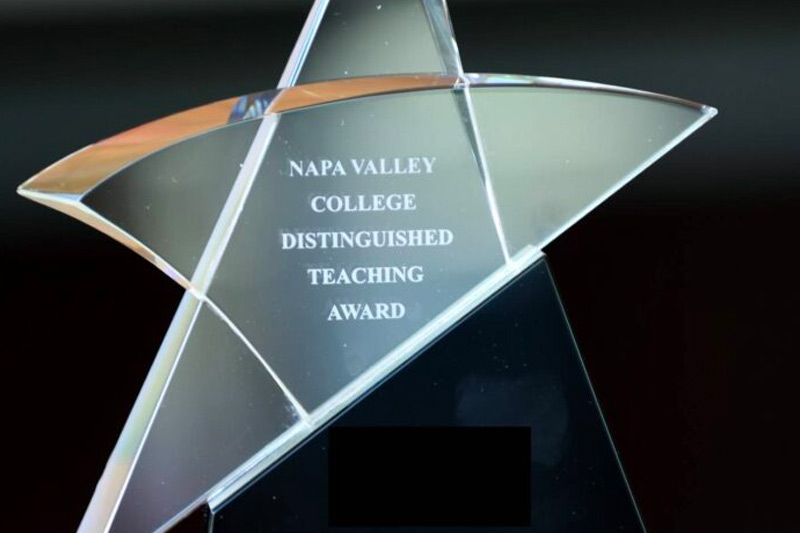 Napa Valley College has announced that nominations are open for the 2021-2022 McPherson Distinguished Teaching Awards, which recognize and reward excellence in teaching and service to students. The annual awards honor faculty members who have made outstanding contributions to the education of Napa Valley College students through classroom instruction and other activities that promote student learning.
The McPherson Distinguished Teaching Awards are designed not only to recognize excellent teaching and service to students but also to encourage continuation of that excellence. Any full-time or adjunct credit teaching faculty member may be nominated. To be eligible, the nominee must have successfully taught at Napa Valley College for at least four years for full-time faculty, and three of the last five semesters for adjunct/part-time faculty.
Recipients of the McPherson award will be honored during a public recognition and presentation at the end of spring. A monetary award from the McPherson Fund of the Napa Valley College Foundation is included in the recognition. For more information about past award winners, visit https://bit.ly/McPherson2022.
Nominations may be made by completing the form at https://bit.ly/McPherson2022 and submitting a letter of support by Friday, March 25 at 5 p.m. Questions and submissions may be sent to Dan'Yell Powell at danyell.powell@napavalley.edu.