Napa Valley College Celebrates National HSI Week September 13-19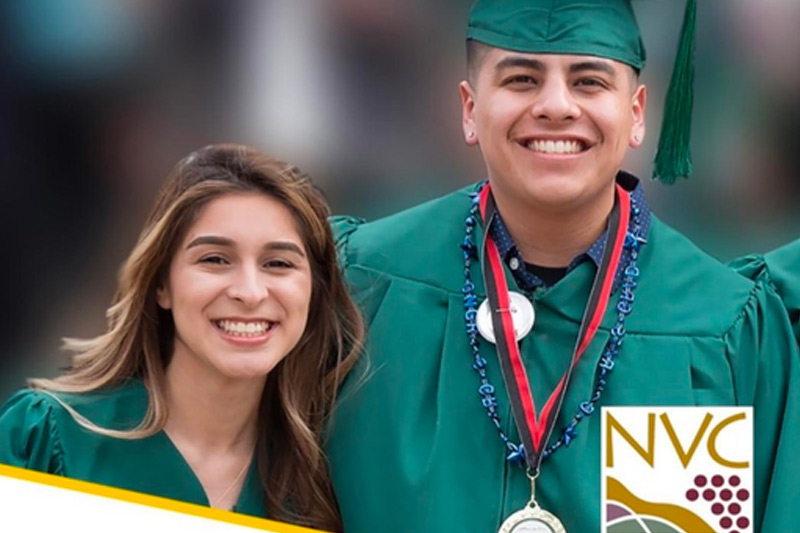 Napa Valley College, along with Hispanic-Serving Institutions (HSIs) across the country are being recognized this week by President Biden, during National Hispanic-Serving Institutions Week, before the start of LatinX Heritage Month being celebrated September 15-October 15.
On September 13, the White House issued a proclamation designating September 12-18, 2021, as National Hispanic-Serving Institutions Week. To read the full proclamation, click here.
"For decades, Hispanic-Serving Institutions (HSIs) have played a key role in preparing Hispanic American scholars, artists, researchers, scientists, educators, and other leaders who make our communities and our Nation stronger, more resilient, and more equitable. HSIs advance the foundational American ideals of equity and justice by preparing graduates to contribute their God-given talents and help solve some of the greatest challenges facing our Nation and our world," states President Biden in the proclamation.
Each year, Hispanic-Serving Institutions from around the country celebrate HSIs Week with activities on their campus. At Napa Valley College, we are celebrating our students, faculty, staff and alumni throughout the month.
Meet Alejandro Guerrero, EdD, interim senior dean of counseling and student success. Alex is a proud NVC alum and this is his #MyNVCStory.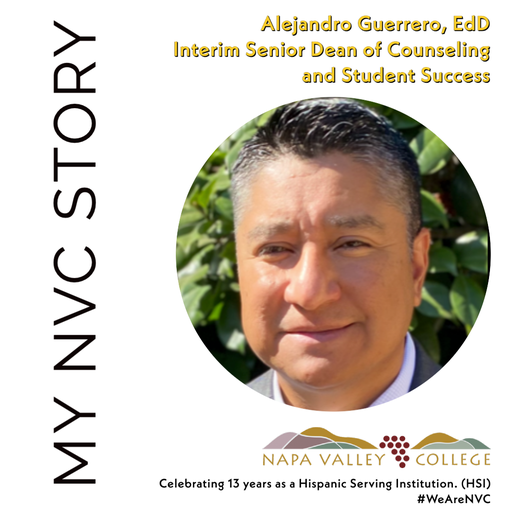 "When I entered Napa Valley College in 1994 I never thought I'd make it through my first semester in college, let alone get a Doctorate Degree. I remember the first semester of college my cousin met me at the Financial Aid office and told me to apply for the program that gave you money for books. I didn't know what she meant, however she handed over an application for a program called EOPS. Little did I know that application would initiate my trajectory to the university and later graduate school. EOPS offered me much more than money for books, it was the first time I met a counselor who was from my culture, looked like me, spoke my native language, and understood the experiences I was having as a first-generation low-income student. In addition to all this, he showed support, care, and love. Something I hadn't gotten from any other educator before. This was powerful for me and was the fuel I needed to transfer and graduate the university.
"I was the first in my family to do this. My hard work inspired nieces, nephews, and younger cousins. My education opened doors for me. It also reminded me how important it is to give back and help others reach their goals. I worked as an EOPS counselor at Napa Valley College for 15 years prior to becoming the Interim Dean of Counseling and Student Success. I now have a Doctorate in Educational Leadership.
Equity programs made this possible for me. NVC's HSI's designation adds to the equity movement on our campus. There is a lot of work to do, however I believe we are heading in the right direction. It's important to have vision and clear goals ahead. Our HSI programing and student support help NVC move in the right direction.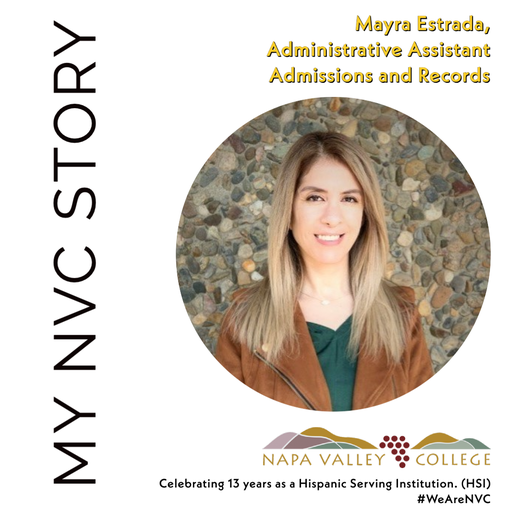 "Napa Valley College has opened many opportunities for me since my arrival fresh out of High School. Being a first-generation student, it provided me with the resources I needed to help me succeed by introducing me to EOPS, Puente Program and giving me the opportunity to join clubs and get involved. With the help of my EOPS counselors and the encouragement of Puente, I was able to pursue my career in Child and Family Studies, graduating with an AS degree in 2008. Using the confidence gained, the leadership skills acquired and with the doors, I saw ahead, I took the opportunity to become a Child Development Specialist and Master Teacher of the Child Development Center on the Napa Valley College Campus. I then pursued a Bachelor's in Early Childhood Education and continued to work at Napa Valley College in the Admissions and Records Office. I can see myself, understand, and believe in the college students I now help in our office."
"My goal is to continue to help college students and help them succeed. In the future, I want to get a master's to be a college instructor of early education programs."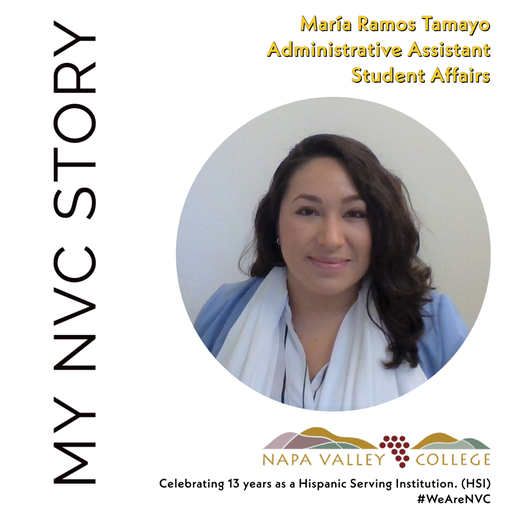 "I am a first generation college graduate, and also a proud NVC and UC Berkeley alum. My path was not a direct line to success, and my professors and counselor can attest to that. But, the personal touch and small-campus community feel at Napa Valley College eased my fears and fostered the growth that I needed to finally grab a hold of my educational goals, and take action. High school provided so much information about going directly to a four-year university, but going to community college was made to sound like a second, undesirable choice. How unfortunate. NVC, and community colleges in general, are an opportunity for growth, exploration, and the solidification of your educational goals—and at a less expensive price! NVC staff made me feel supported and empowered, not just like another number—and I am grateful!"
"Now, I am an employee at NVC and love being a resource to all our students. Happy to help you grab a hold of your goals, too! Proud NVC alum!"
About HACU
The Hispanic Association of Colleges and Universities, founded in 1986, represents more than 500 colleges and universities in the United States, Latin America, Spain and school districts throughout the U.S. The mission of HACU is to Champion Hispanic Success in Higher Education. HACU is the only national association representing existing and emerging Hispanic-Serving Institutions (HSIs). The Association's headquarters are in San Antonio, Texas, with regional offices in Washington, D.C. and Sacramento, California. This year HACU celebrates the 35th Anniversary since its founding. More information is available at www.hacu.net.